You Don't Have to Take Our Word for It!

Here's what some of our satisfied customers have to say about In and Out Auto Care: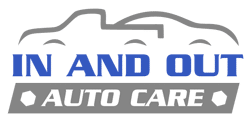 11/29/2022
Fair prices, good service, quick turnaround for basic services. Will definitely continue bringing my vehicle here.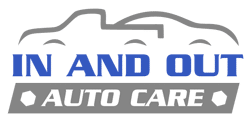 11/08/2022
Was very pleased with their customer service and repairs.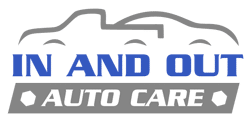 10/07/2022
These guys were on it! Noted any and all issues related to a thorough service. Very happy with the service.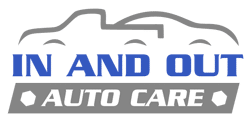 09/23/2022
Outstanding in Knowledge, Workmanship, Integrity & Affordability! Both my Mother and I have relied on "In and Out" for our total car care for well over 100,000 miles. From major car repairs to chasing down an elusive intermittent problem, they have done it. Dan, Brian and team are personable and attentive while still being efficient. I've learned that knowing your car is reliable removes so much stress from your life. You and your Car deserve the best. Call "In and Out"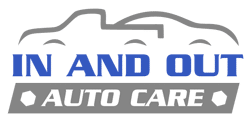 09/02/2022
Fast, friendly, fair prices and honest people.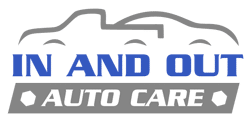 08/16/2022
The guys at In and Out Auto Care are true professionals that go the extra mile to help their customers. Brian and Dan take the time to explain what is needed in detail. These guys are honest and affordable everything you want in a mechanic. A step above other shops in the area.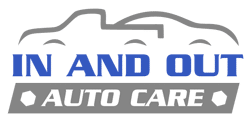 03/17/2022
Fantastic from start to finish! Brian is excellent! Great work, great prices, right down the street too! They are our go-to for our cars!! Oh, and Fox Towing is amazing if you need them!!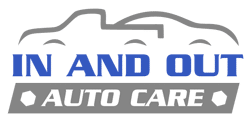 08/07/2021
Always have good service and great prices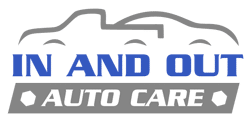 05/15/2021
Had our A/C compressor and rear brakes replaced and they were super informative as to what they were going to be doing to our car. Their estimate was cheaper than the dealers and about 4x faster turnaround as well! We will be coming back for sure!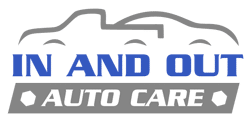 04/28/2021
Very helpful, up front staff. Decent pricing. Reliable, everything you need in a mechanic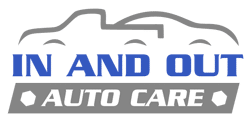 Reliable and Honest
12/14/2019
Just in for a routine oil change. They know me and always make me feel welcome. And they always work with me on scheduling repairs to fit my time line.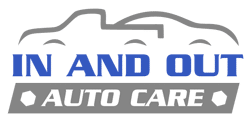 Highly Recommended
02/01/2020
Dan and Wayne have worked on several of my and my family's vehicles. They always get the job right and can be trusted to do excellent work . I'm a grandma on a fixed income and at my last visit they went over my van and told me everything was working fine when I've been told by another place I needed to replace the thermostat and I didn't and they save me money and did not charge me! These men have integrity and honesty! I highly recommend In and Out for your vehicle's service needs!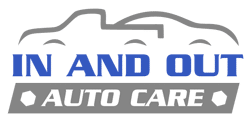 Best Auto Shop
04/08/2020
Dan and team have always been honest and never try to take advantage to make an extra buck. Appreciate their honesty and reliability and know that I feel safe to get in my car after it has been in their shop. Thank you Dan and team!!!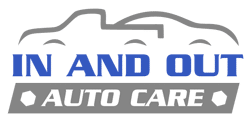 Fast and Courteous
09/24/2020
As always, had a good experience at In and Out Auto Care. Brian was polite on the phone and got me in when I needed the appointment. I don't have the newest of cars, but these guys treat it as if it were a new one. Thanks, guys. Keep up the good work.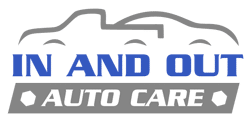 Trustworthy Auto Shop
08/25/2020
As a single woman I look for a shop that is honest and stands behind their work. Love these guys!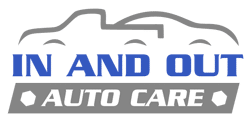 Friendly Staff
08/25/2020
I talked to their new employee, Brian, in setting up the appointment and met him when I came in. Very friendly and knowledgeable about auto repairs. I asked him several questions about the car and he was able to explain what was going on. The oil change was done in a timely fashion , and as always they are a good to work with.
Discover More About Reviews and Repair Services At In and Out Auto Care in Gladstone

Signs That Your Car Needs A Mechanic
Auto Repair Near Johnson City
Auto Repair Near Oatfield
Reviews
Fair prices, good service, quick turnaround for basic services. Will definitely continue bringing my vehicle here.

Holland Tracey, 11/29/2022

Was very pleased with their customer service and repairs.

Kay Flaxster, 11/08/2022

These guys were on it! Noted any and all issues related to a thorough service. Very happy with the service.

Richard Tillich, 10/07/2022